Don't Let Termites Destroy Your Boerne, TX Home
A termite infestation is the one type of pest infestation you may not know about for months or years. Because they can go so long without being noticed, termites can cause some serious damage before they are taken care of. That's why it's important to protect your Boerne home against these wood-destroying pests before they have a chance to get into your house.
Success Pest Management provides termite control plans that can protect your house from future infestations, as well as eliminate active ones. Don't let termites destroy your home. Protect it with Success Pest Management.
Our Termite Control Offerings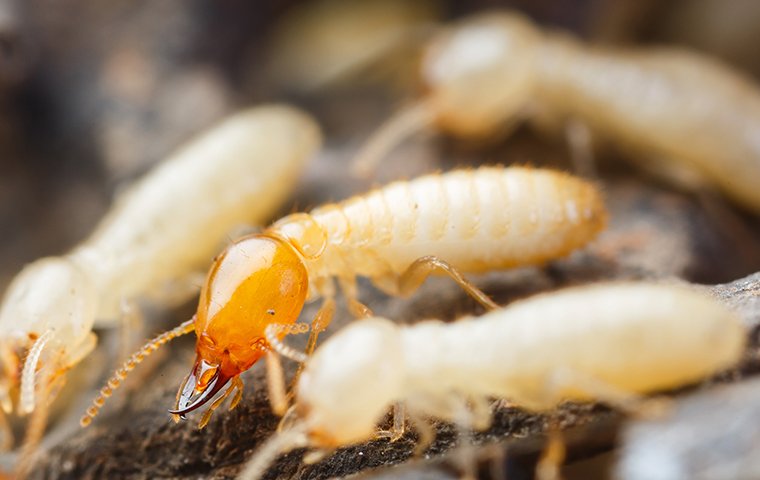 Free Inspection
Identifying whether your home has an active termite colony inside is an important first step in the termite control process. First, it alerts us to damage your house has sustained. Second, it helps us know which type of treatment to perform.
We'll look inside and outside of your home for any signs, new or old, of termite activity during the inspection. We'll also advise you on preventative measures you can take to avoid termites in the future.
Treatment
We offer two types of termite control treatments. The first is a termite bait system that we use for preventative control. We'll install bait stations every ten feet around the exterior perimeter of your home, about five feet away from the foundation. These bait stations are installed into the soil and are only accessible by key, so they are safe for children and pets. When termites come near your home, they'll find the bait and bring it back to their colony, eventually eliminating every termite in the colony.
When there is an active termite colony already in your home, we use a liquid product that we use by digging a trench in the soil around the exterior perimeter of your house, applying the treatment into the trench, then refilling the trench. We sometimes will also drill into the foundation of your home to apply the treatment into the holes. When termites cross over the product, they pick it up on their bodies and transfer it to other colony members.
Warranty
Our termite treatments include a two-year warranty. After two years, you can renew the warranty for a low cost.
Termite Protection For Your Boerne, TX Home
Termites are a problem in every state except Alaska, and they cause billions of dollars in damages every year. To protect your home from termites and the damage they cause, you must be proactive. Let Success Pest Management protect your home with our effective termite control treatments. We take the time to determine which type of termite control will be best for your particular situation, and we guarantee our results. Contact us today to request a free inspection.
Learn more about our home pest control and commercial pest control services.
Request Your Free Inspection
Complete the form below to schedule your no obligation inspection.